Talk Justice: Episode Thirty Four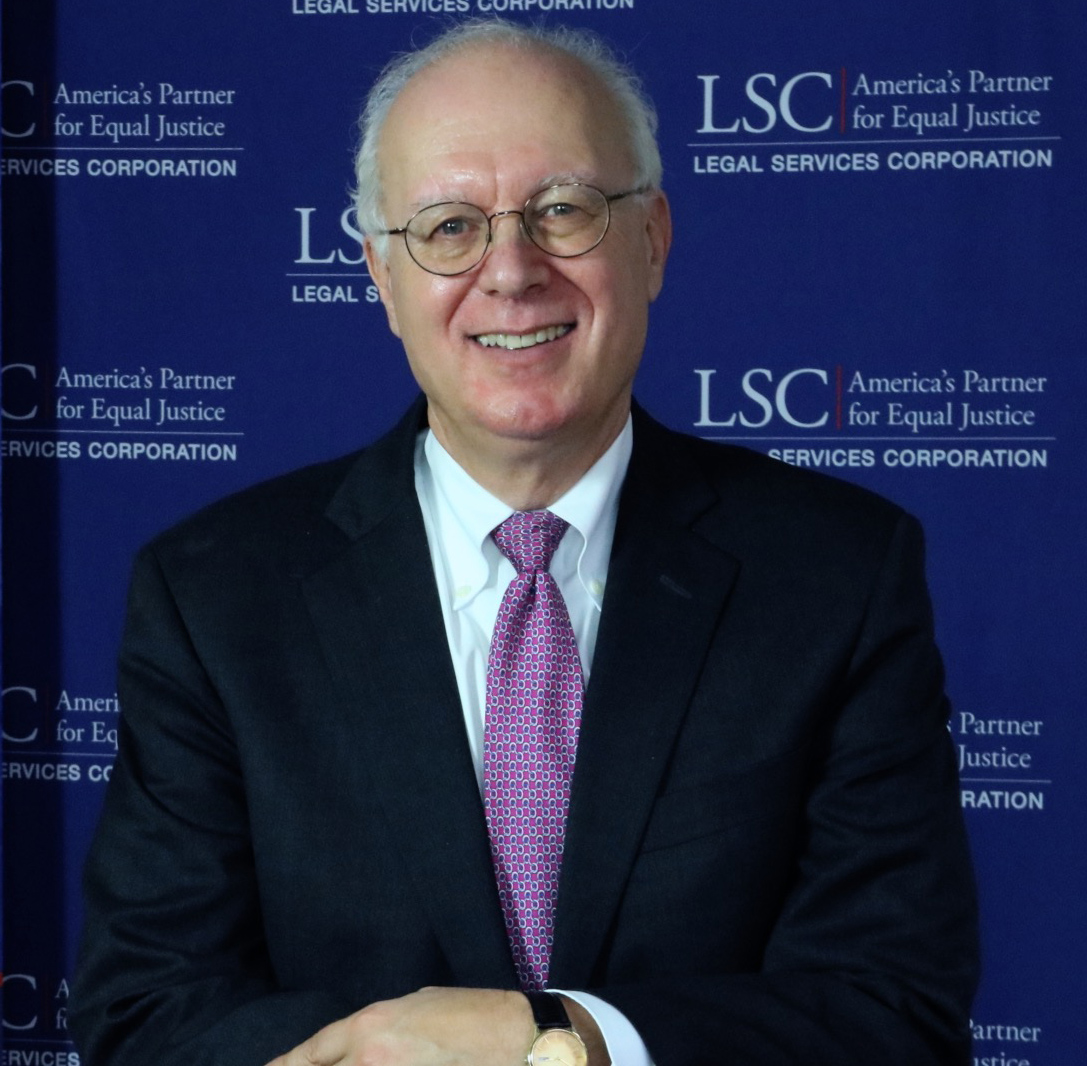 Ronald S. Flagg is President of Legal Services Corporation and previously served as Vice President for Legal Affairs and General Counsel. He previously practiced commercial and administrative litigation at Sidley Austin LLP for 31 years, 27 years as a partner. He chaired the firm's Committee on Pro Bono and Public Interest Law for more than a decade.
Flagg served as president of the District of Columbia Bar in 2010-2011 and currently serves as Chair of the Bar's Pro Bono Task Force and on the Board of the DC Bar Foundation. He previously also serves as Chair of the Board of the National Veterans Legal Services Program, Chair of the District of Columbia Bar Pro Bono Center, Chair of the Board of the AARP Legal Counsel for the Elderly, and as a member of the American Bar Association's House of Delegates, the Board of the Washington Lawyer's Committee for Civil Rights and Urban Affairs, and the District of Columbia Judicial Nomination Commission.
Flagg graduated with honors from the University of Chicago and cum laude from Harvard Law School. He began his career as a law clerk to Judge Myron L. Gordon, U.S. District Court of the Eastern District of Wisconsin and as attorney-advisor in the United States Department of Justice, Office of Intelligence Policy.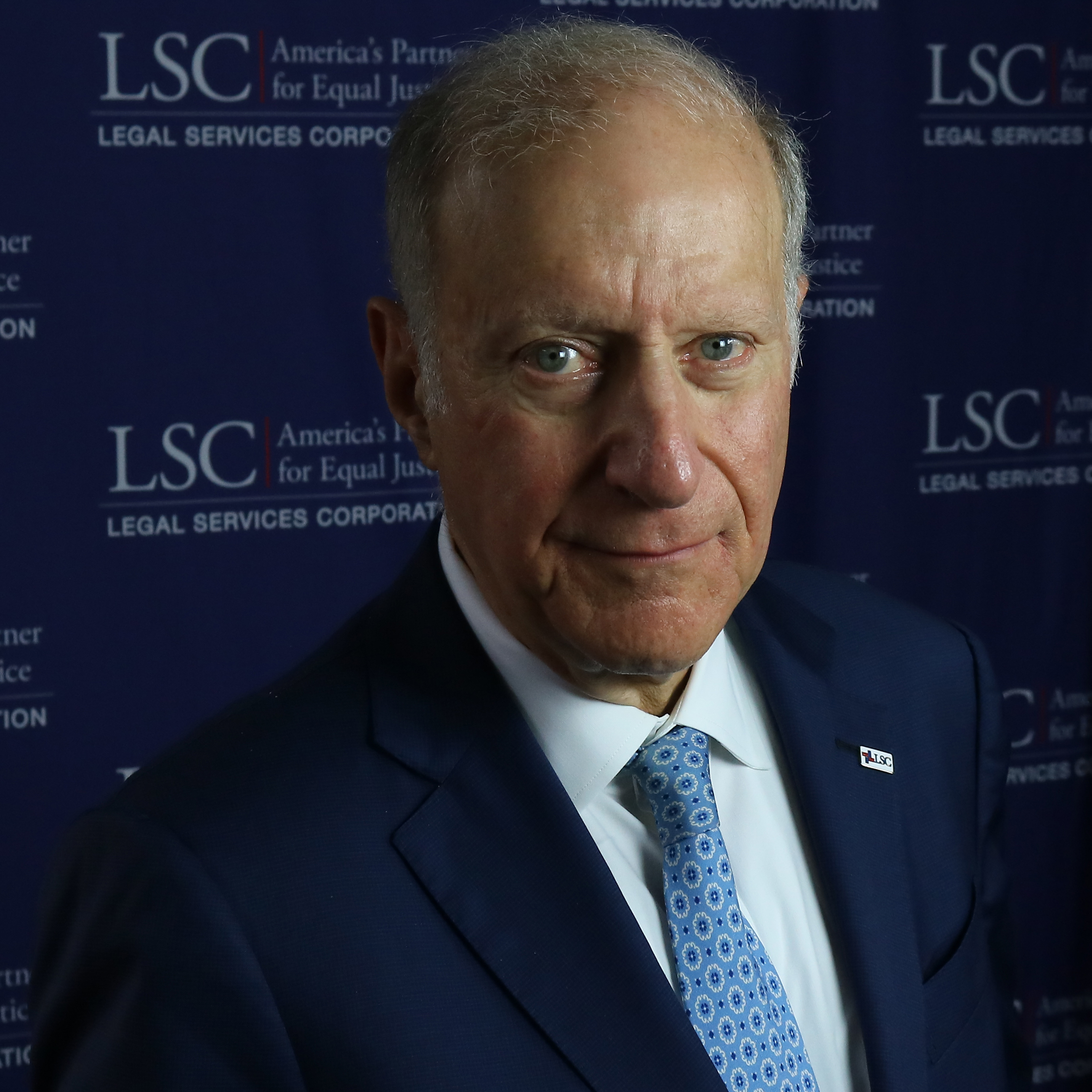 John G. Levi was nominated to serve on the Board of Directors of the Legal Services Corporation by President Barack Obama on August 6, 2009, and his nomination was confirmed by the U.S. Senate on March 19, 2010. He was elected Chairman of the LSC Board by his fellow Board members on April 7, 2010 and his re-nomination was confirmed by the Senate in December of 2014.
Mr. Levi is a partner in the Chicago office of Sidley Austin, LLP. His practice focuses on employment litigation, executive compensation matters, and labor management relations. Mr. Levi represents corporate clients before numerous courts, agencies and arbitration forums. He also gives guidance on internal employment policies and governance.
Mr. Levi is past chair of Sidley's Law School Recruiting Committee and heads the firm's committee overseeing its adopt-a-school programs. He has been involved in issues regarding juvenile justice and access to justice for many years, serving on the Board of the Cook County Justice for Children. Mr. Levi also serves on the Advisory Board for the Northwestern University Law School Center on Wrongful Convictions.
He received his B.A. with honors from the University of Rochester and his J.D. and LL.M. from Harvard Law School.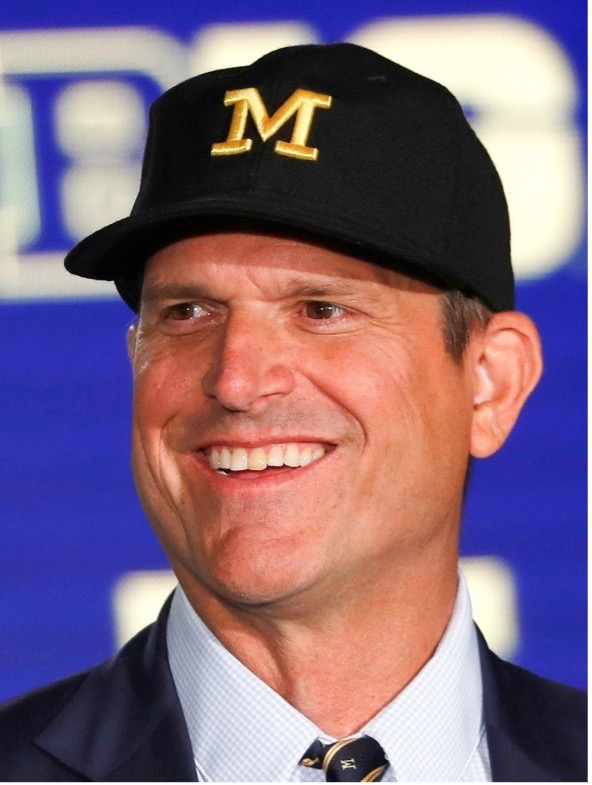 James "Jim" Harbaugh is an American football coach who is currently the head football coach of the University of Michigan Wolverines and is a former quarterback. He played college football at Michigan for coach Bo Schembechler from 1983 to 1986 and played in the National Football League (NFL) for 14 seasons from 1987 to 2000. He then served as the head coach of the San Diego Toreros (2004–2006), the Stanford Cardinal (2007–2010), and the NFL's San Francisco 49ers (2011–2014). In 2015, Harbaugh returned to his alma mater, Michigan.
Coach Harbaugh has been a vocal advocate on behalf of civil legal aid and a longtime member of LSC's Leaders Council. He has spoken frequently at LSC and other legal aid events on the challenges that low-income Americans face in seeking the legal help they need. He served on LSC's Opioid Task Force and helped promote the group's final report.
His access to justice contributions were recognized in 2018 when he was presented with the key to the City of Toledo, Ohio. He attended the University of Michigan where he won Big Ten Conference Player of the Year, started in a Rose Bowl, and finished third in a competitive Heisman Trophy race.