Pro Bono Innovation Fund
The Pro Bono Innovation Fund (PBIF) provides grants to LSC grantees for civil legal aid projects that support new, robust pro bono partnerships through collaboration, innovation, and replication of effective practices.
Image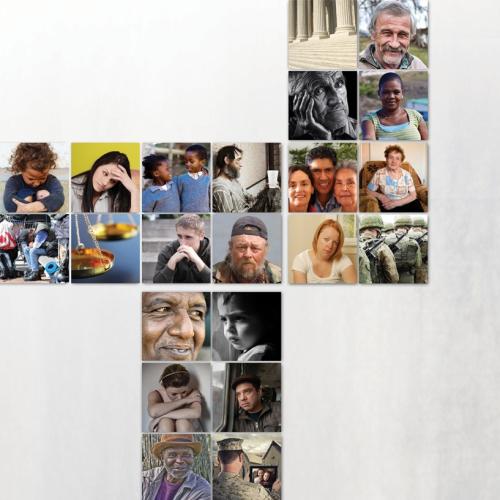 Mission
The Pro Bono Innovation Fund (PBIF) offers grants to collaboratively engage more lawyers and non-legal professionals in pro bono service and address gaps in legal services and persistent challenges in the pro bono delivery system. Since its creation in 2014, the Pro Bono Innovation Fund has invested more than $30 million to 106 projects in 33 states and the District of Columbia. The PBIF program offers three categories of grants: Project, Sustainability, and Transformation.
Overview
In March 2011, LSC's Board of Directors formed the Pro Bono Task Force to address the current crisis in legal services, where at least 50 percent of eligible low-income individuals seeking help from our grantees are turned away due to insufficient resources and 80 percent of civil legal needs are unmet.
After a year of research, the Task Force released the Report of the Pro Bono Task Force. This report included recommendations to increase the number of pro bono attorneys and other volunteers who are available to provide legal aid for low-income people. One key recommendation from the report was a request for LSC to create a Pro Bono Innovation Fund in order to encourage new ideas for engaging pro bono assistance and to narrow the justice gap.
On January 17, 2014, the President of the United States signed P.L. 113-76, the Consolidated Appropriations Act of 2014, which included $2.5 million for LSC to establish the Pro Bono Innovation Fund. The fund has received increased funding almost every year since its creation and now receives $4.75 million.
PBIF Grant FAQs
Project Grant Description

Sustainability Grant Description

Transformation Grant Description

Reporting, Compliance Requirements & Applicable Law
Additional Resources
Check out the links below to learn more about the Pro Bono Innovation Fund's current grant cycle, past awards, and model practices.
Pro Bono cannot replace the enormous contributions of full-time legal aid programs, either in terms of volume or expertise. But it is an essential mechanism for narrowing the justice gap, especially where efforts to engage pro bono lawyers are adequately resourced and supported.
Report of the Pro Bono Task Force
Can't find what you are looking for?
Should you have any questions or need assistance, please reach out to the PBIF team.