Annual Reports
LSC's annual reports cover LSC's events, accomplishments and news in a calendar year. They also include financial reports.
Image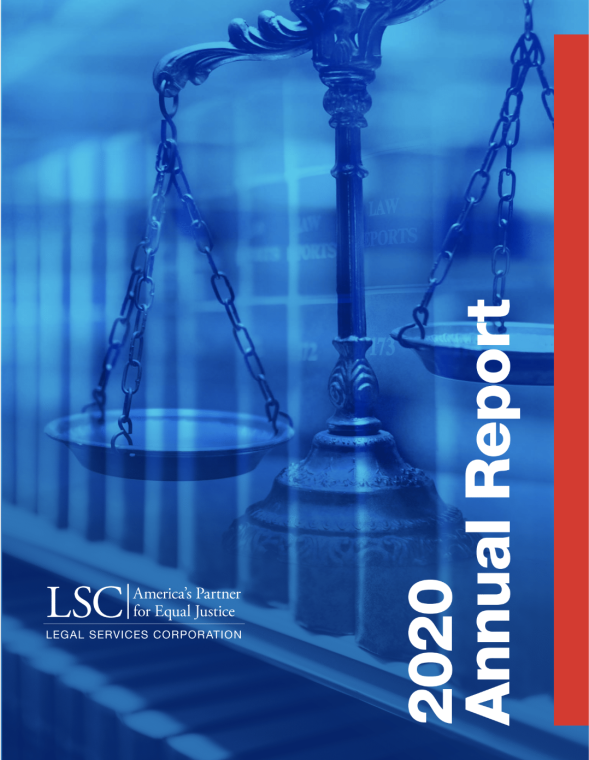 2020 Annual Report
LSC's 2020 Annual Report highlights LSC's accomplishments and initiatives throughout the year as LSC and its 132 grantees dealt with the COVID-19 pandemic's challenges. 
2019 Annual Report cover.jpg
Image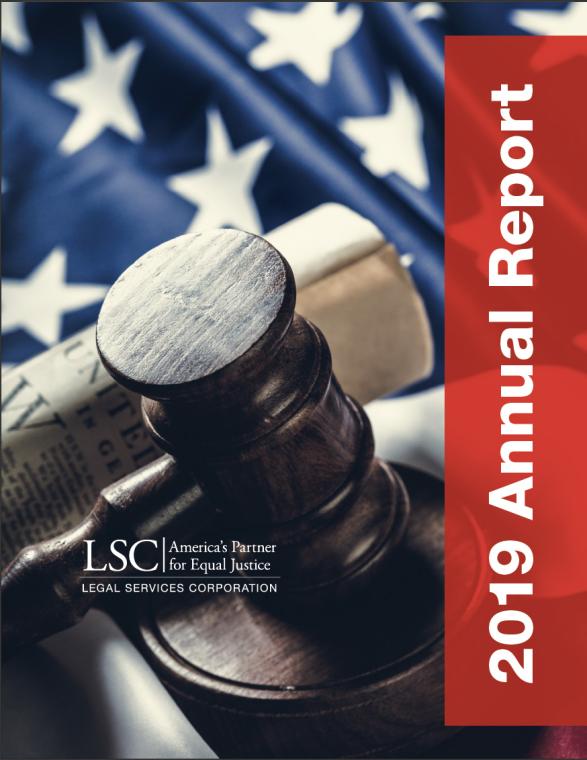 2019 Annual Report
The Legal Services Corporation is the single largest funder of civil legal services in the country and plays  a  vital  role  in  a  public-private  partnership focused  on  fulfilling  America's  pledge of equal justice for all. 
2018AnnualReportCover.jpg
Image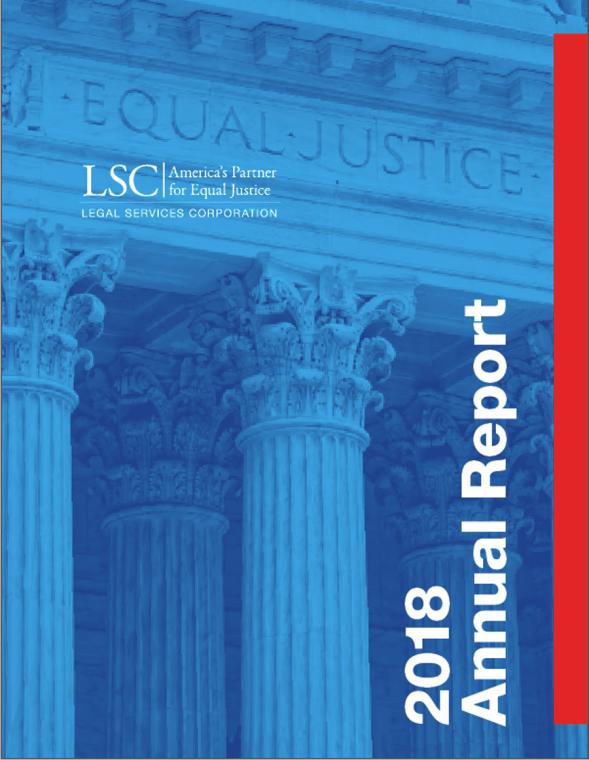 2018 Annual Report
In 2018, Legal Services Corporation provided grants to 132 independent, nonprofit organizations that provide free civil legal services to low-income Americans from 852 offices located in every state, the District of Columbia and the territories of the United States of America.