Talk Justice: Episode Twenty Eight
Image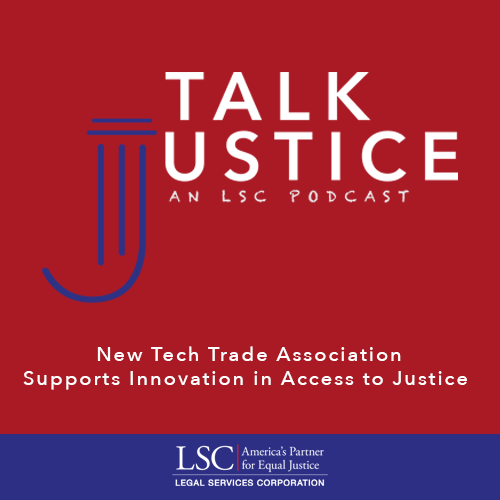 New Tech Trade Association Supports Innovation in Access to Justice
Experts look at just-launched Justice Technology Association and its plan to build community around efforts to provide innovative and accessible solutions to common legal issues. The association will support initiatives that seek to shape the consumer legal experience for the greater good, drive social impact, increase access to justice and grow the newly minted justice tech market.   
Guest Speakers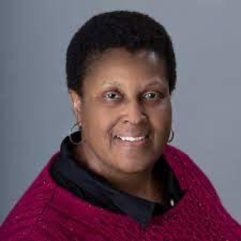 Sonja Ebron was the chief executive officer of blackEnergy, an organizer of energy buying groups that help people use their utility bills to support black communities.

Her professional background also includes employment with Carolina Power & Light and Gainesville Regional Utilities, where she held positions in distribution operations, strategic planning, and customer relations. She is also a former director of the American Association of Blacks in Energy.

Ebron held academic positions with the Florida Institute of Technology, Norfolk State University and Hampton University, where she taught energy systems and other electrical engineering subjects.

She has published research articles in such areas as high-impedance faults, artificial intelligence in power systems, renewable distributed generation, and innovative teaching methods.

Ms. Magazine recently labeled Ebron a change agent for "the belief that environmental and social consciousness can create satisfaction in the soul and the wallet." She is the recipient of the Atlanta Business League's 2007 Super Tuesday Award for Non-Traditional Business, and she was named a 2008 SuperWoman by the Atlanta Tribune.

She studied electrical engineering at North Carolina State University, earning bachelors and master's degrees with a focus on electric power. She earned a doctorate from the University of Florida, specializing in power system reliability.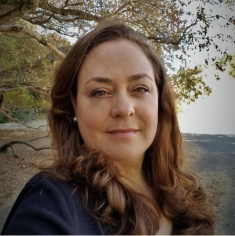 Maya Markovich is a thought leader in the innovation space, with roots in change management, behavioral science, and the legal, VC and tech industries.
At Nextlaw Labs, she delivers next-generation technology, process, and business growth services for Dentons, the world's largest law firm, and its clients, including acceleration of the legal tech startups in the Nextlaw Ventures portfolio.
She aims to build future-proof methodologies and tech to advance the legal industry, its clients and consumers via achievable, sustainable and scalable human-centered design and implementation.
Collaborating with legal tech communities and experts worldwide, she continually evolves Nextlaw Labs' partnership and investment strategies. Maya also serves as startup advisor, mentor and board member for early-career professionals and initiatives to improve access to justice and gender equity. 
She was named 1 of 5 "Influential Women of Legal Tech" by ILTA in 2020, a "Woman Leading Legal Tech" by The Technolawgist in 2019, and an ABA Legal Technology Resource Center "Woman of Legal Tech 2018" for her work in encouraging, designing and implementing the future of the legal profession.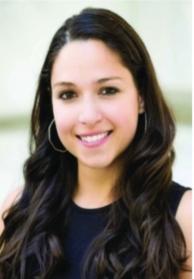 After graduating from Princeton, Kristen joined the U.S. Department of Justice, where she worked on international criminal affairs in Mexico and Central America. After the DOJ, she joined the founding team of Grouper (Y Combinator W'12), learning how to build startups and use technology to scale networks. Kristen is a Fellow for Stanford's Latino Entrepreneur Leaders Program, and a Google for Entrepreneurs Code2040 Entrepreneur-in-Residence. Kristen is also a 2017 ABA Woman in Tech to Watch as a result of her access to justice work through Paladin.
Moderator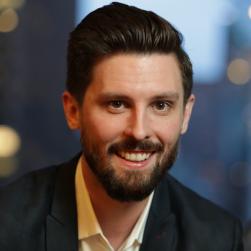 Jason Tashea is a member of LSC's Emerging Leaders Council and writes about the intersection of technology, policy, and law. He is also the editor of the JusticeTech Download newsletter.