What anti-nepotism policies cover and why every civil legal aid organization needs one.
Why create an anti-nepotism policy
LSC's grantees are required to maintain conflicts of interest policies, but grantees should also craft specific policies addressing nepotism.
Legal aid organizations rely on delivering fair, impartial services, and building goodwill with their communities and funders. Nepotism at LSC grantee organizations is particularly troubling because it weakens funder, client, and public confidence in LSC-funded organizations. Creating favoritism, or the appearance of favoritism, can also decrease employee moral and ultimately undermine the mission to provide quality legal aid to people in need. It is imperative organizations proactively strategize how to handle these conflicts.
An anti-nepotism policy provides organizations with a roadmap for handling situations like whether to hire a qualified candidate who happens to be related to a staff member.
Read below to learn how one LSC grantee created such a policy.
Case Study One: The Neighborhood Legal Services of Los Angeles County
The Neighborhood Legal Services of Los Angeles County (NLSLA) drafted a new policy in 2020 based on a desire to better screen not only staff but also vendors for any potential nepotism concerns.
The California program already had a short nepotism section in its conflicts of interest policy, but leadership felt the 25-year-old section was in need of an update. After discussing the update throughout the year, using resources from BoardSource (which is a free resource for LSC grantees) and the Society of Human Resources Management (SHRM), NLSLA's Human Resources (HR) department drafted an outline for the new policy in August 2020.
To read the entire policy, click here.
HR staff and leadership revised the document together with labor counsel. In September, the legal aid organization shared the final document with all staff for review. The new policy was distributed in November and will go into effect in January 2021. The policy was revised in September 2021 to include its application to all NLSLA operations explicitly and not just its hiring practices.
The new policy requires employees to notify whenever a new familial relationship is discovered between employees or vendors. HR is contacted if the relationship was previously unknown or if it was newly created (by marriage, for example.)
NLSLA employs two staff who are related. Leadership previously assigned both to different departments with no oversight over each other. Now that such arrangements are enshrined in the new anti-nepotism policy, leadership said they feel this matter with their staffers is addressed and that the new policy lends credibility to the organization.
The two-page policy does not forbid relatives from being hired but prohibits family members from supervising the hiring process, supervising each other, or otherwise benefiting or disadvantaging each other. NLSLA expanded their definition of family to include domestic partners, as well as in-laws, step-children, and step-parents. 
Lessons Learned
NLSLA leadership said drafting the policy was difficult and time-consuming, but that working together with their HR team and labor counsel helped brainstorm more potential conflicts. Staff recommend drafting the policy for several weeks to be as comprehensive as possible
 Staff noted it's useful to include guidance about romantic relationships as well as familial ones. (NLSLA's anti-nepotism policy applies to existing relationships. The organization also has anti-harassment and discrimination policies.)
NLSLA leadership reviews all personnel policies annually and requires all staff to re-sign policies every January. This kind of regular review helps managers block out time for updating policies updates every year, leadership said, and ensures all staff knows about updates like new anti-nepotism language. NLSLA staff noted it was also helpful to train managers every year on these policies.
Additional Resources
Image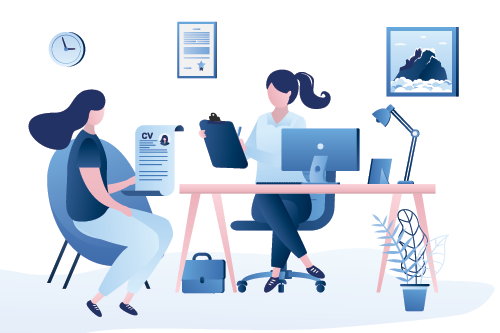 What anti-nepotism policies cover and why every civil legal aid organization needs one.
0