Talk Justice: Episode Twenty Nine
Image
American Rescue Plan, Evictions, Broadband and the Digital Divide
Senior Advisor to the president and American Rescue Plan Coordinator Gene Sperling discusses implementing the historic $1.9 trillion rescue plan and what it means for access to justice.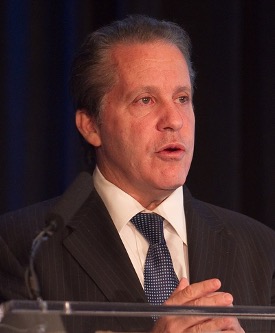 Eugene Benton Sperling is an American economist who was director of the National Economic Council and assistant to the president for economic policy under Presidents Bill Clinton and Barack Obama. He is the only person to serve as national economic advisor under two presidents. Outside of government, he founded the Center for Universal Education at the Brookings Institution in 2002.
In February 2021, as the nomination of Neera Tanden for OMB director faced opposition, Sperling was considered to be one of the leading contenders to assume the top position.
He authored Economic Dignity, which was released on May 5, 2020.