2021 Innovations in Technology Conference
January 11, 2021 | 12:00pm - January 14, 2021 | 5:00pm •
ITC21 small logo
Image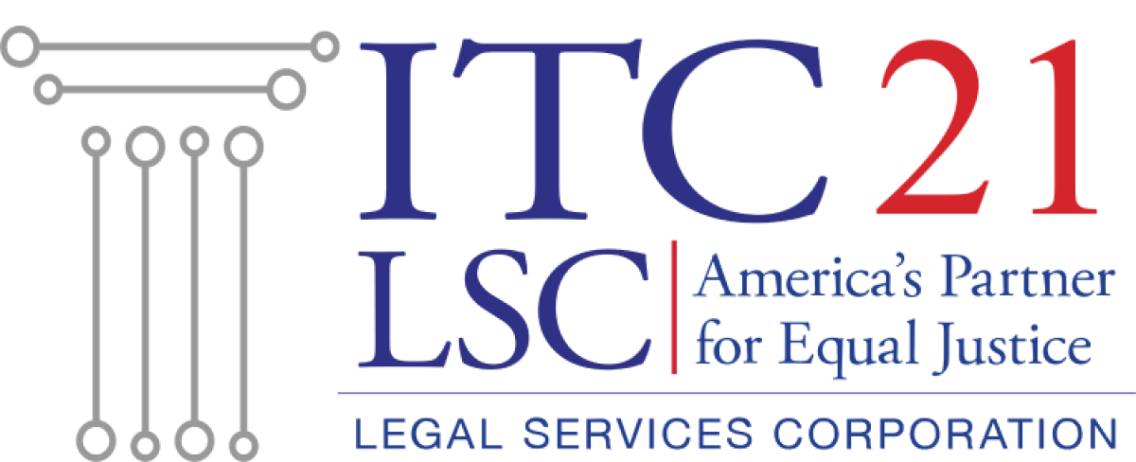 Past Conference Materials
In 2021, LSC held the first fully virtual Innovations in Technology Conference (ITC21). The conference featured more than 40 virtual sessions on a wide variety of access-to-justice topics. The conference brought together more than 900 participants from 50 states, three U.S. territories, and five countries. It was an opportunity for technologists, legal aid advocates, court personnel, pro bono coordinators, and other professionals to showcase technology projects to improve access to civil legal services for those most in need.
Conference Materials
Conference Videos
2021 Innovations in Technology Conference: Plenary Panel
LSC President Ron Flagg for a discussion with Michigan Chief Justice Bridget Mary McCormack and Larry Irving, President and CEO of the Irving Group. They discussed technology and access to justice from three different perspectives: the courts, legal aid programs, and the technology community.
Takeaways from LSC's Innovations in Technology Conference
In this episode of Talk Justice, recorded live at LSC's 2021 Innovations in Technology Conference, host Jason Tashea discusses insights and takeaways from the conference with three legal technology leaders: Steven McGarrity, executive director at Community Legal Aid Services; Cat Moon, director of innovation design and lecturer in law at Vanderbilt Law School; and Ilenia Sánchez-Bryson, chief information officer at Legal Services of Greater Miami.