Talk Justice: Episode Twenty Four
Image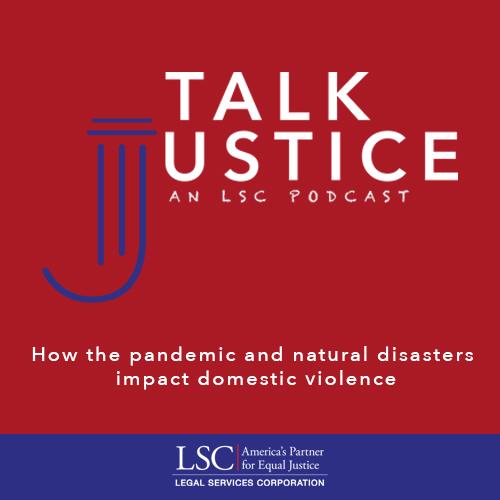 How the pandemic and natural disasters impact domestic violence
Experts discuss how the pandemic and natural disasters affect domestic violence survivors on the latest episode of Talk Justice. Their conversation highlights how the legal system is responding to the increased threat.
Podcast Guests
Circuit Court Judge Jason D. Dodson, Division 10, 21st Judicial Court of Missouri
Judge Jason Dodson was appointed to the 21st Judicial Circuit in 2016. Judge Dodson's judicial assignments have included domestic relations cases. He earned a B.A. from Bates College and a J.D. from Washington University School of Law.
Judge Dodson is a member of The Missouri Bar, the Bar Association of Metropolitan St. Louis, the Mound City Bar Association, the Women Lawyers' Association and the St. Louis County Domestic Violence Council. He serves on the Supreme Court of Missouri's Child Support Guidelines Subcommittee, Committee on Access to Family Courts and Family Court Committee. He volunteers with Annie's Hope, the Bereavement Center for Kids and is an active member of his church. He also serves as a speaker on family law, domestic violence and pro bono legal representation.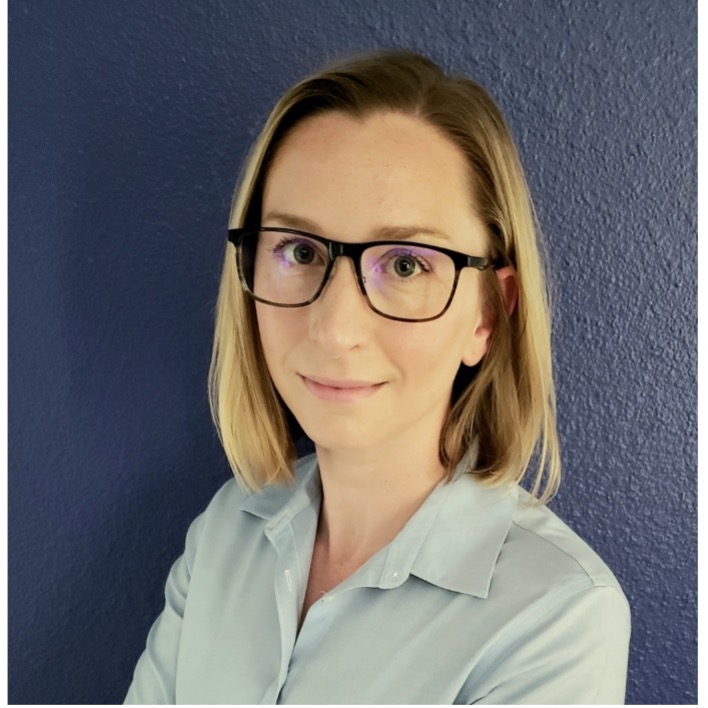 Brittany Hightower, staff attorney, Lone Star Legal Aid
Brittany Hightower is a Staff Attorney at Lone Star Legal Aid with the Individual Safety Unit where she provides legal services to survivors of sexual abuse, including protective orders, divorces, custody, housing, privacy, and more. Prior to joining LSLA, Brittany worked as an attorney for the Office of the Attorney General of Texas, the Williamson County Attorney, and Texas Advocacy Project. She was named one of Texas Lawyer's 2016 Lawyers on the Rise. Brittany earned her J.D. from Georgetown University and her B.A., summa cum laude, from Texas State University.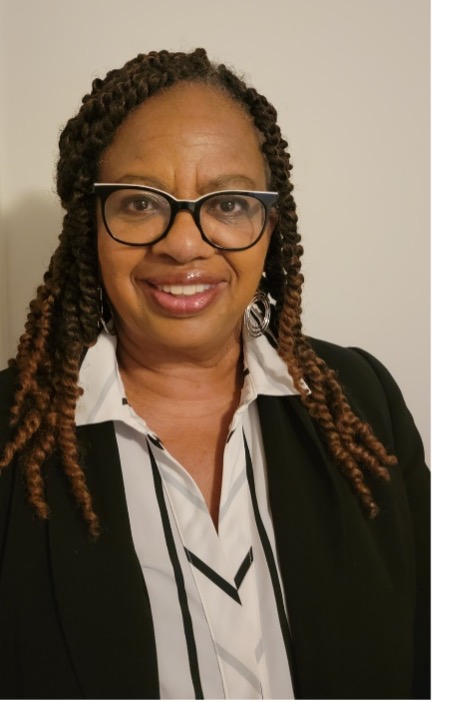 TeAndra M. Miller, managing attorney and project director, Domestic Violence & Sexual Assault Practice Group, Legal Aid of North Carolina
TeAndra M. Miller is a Managing Attorney with Legal Aid of North Carolina (LANC), where she also directs the organization's Domestic Violence and Sexual Assault Practice Group.
TeAndra has been a legal aid lawyer for nearly her entire 28-year legal career. After earning her J.D. from N.C. Central University School of Law, she became a family law attorney with East Central Community Legal Services in Raleigh, the predecessor to LANC's Raleigh field office. TeAndra left legal aid for private practice for a short time but returned in 1999 and has focused on domestic violence ever since.
As the head of Domestic Violence and Sexual Assault Practice Group, TeAndra coordinates the delivery of legal services to survivors across the state. She ensures that advocates in every field office have the training, supervision, and resources necessary to provide consistently high-quality and compassionate representation to some of LANC's most vulnerable clients. Drawing on deep relationships with local partners, TeAndra also serves as the public face of LANC's DV/SA advocacy by conducting fundraising, outreach and training to law enforcement, social services agencies, the larger legal community, and other stakeholders at the local, state, and national levels.
TeAndra has served on a variety of local and statewide task forces that focus on domestic violence and sexual assault. She is currently a member of the N.C. Equal Access to Justice Commission, the Administrative Office of the Court's Family Court Committee, and the N.C. Domestic Violence Commission.
TeAndra lives in Wake County, NC with her husband. They have two daughters and three grandchildren.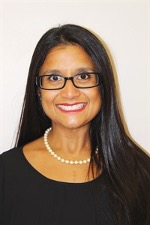 Pamela Roychaudhury, managing attorney, Legal Aid of Western Missouri
Pamela Roychaudhury received a Bachelor of Arts in Political Science from the University of Missouri at Columbia in 1998. She received her Juris Doctorate in 2001 from the University of Missouri at Kansas City. She was a staff attorney with Legal Aid of Western Missouri (LAWMO) from 2001 to 2014. In 2015, Ms. Roychaudhury became the Managing Attorney of the Joplin Office, managing a staff of 5 attorneys, 3 paralegals and 1 support staff. As a staff attorney, Ms. Roychaudhury was a member of the Domestic Unit in the Kansas City office of LAWMO from 2001 to 2007, specializing in the representation of victims of abuse in divorce, paternity, custody and orders of protection. She also served as Guardian ad Litem in child orders of protection. In 2007, she joined the Joplin office of LAWMO as their VAWA-STOP grant attorney representing victims of abuse in orders of protection. She continues to represent victims of abuse in family law matters and represents many clients in housing, consumer, probate and income maintenance cases. She is licensed in Missouri and Kansas. 
Ms. Roychaudhury is a member of the Jasper County Bar Association and a Family Law Section Member of the Missouri Bar. She is a member of the Board of Directors for Lafayette House, a local domestic violence shelter and Jasper County CASA, a local court appointed special advocates program. She is also active with the local United Way Chapter.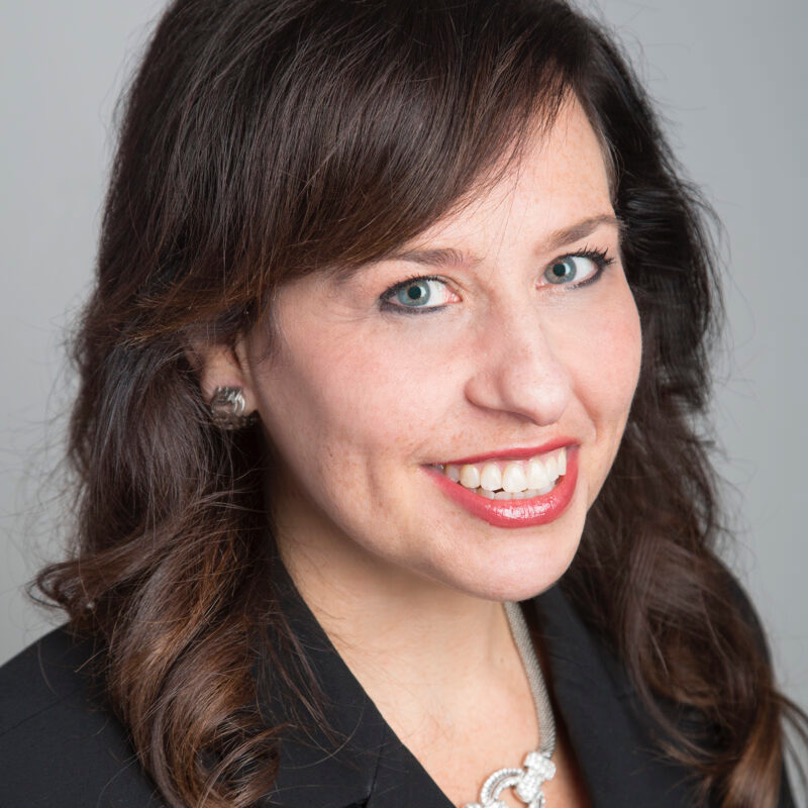 Deborah J. Vagins, president & CEO, National Network to End Domestic Violence.
Deborah J. Vagins is the Senior Legislative Counsel on civil rights issues for the American Civil Liberties Union Washington Legislative Office. In this position, Vagins leads the office's civil rights advocacy efforts and develops pro-active strategies on pending federal legislation and executive branch actions concerning racial justice, employment discrimination, pay equity, voting rights, and disability rights. She works closely with key congressional staff and coalition partners to develop national campaigns advancing a federal civil rights agenda.

Recently, she has authored numerous articles and reports including: Liberty and Economic Justice for All; Pay Equity: Restoration and Improvement; Promises to Keep: The Impact of the Voting Rights Act in 2006; The VRA Today: Why Americans Still Need the Voting Rights Act; Working in the Shadows: Ending Employment Discrimination for LGBT Americans, and Cracks in the System: Twenty Years of an Unjust Federal Crack Cocaine Law. Her reports have inspired town hall meetings across the country, and Vagins' words and work have been featured by Washington Post, AP, CQ, NPR, Huffington Post, Daily Kos, and others.
Moderator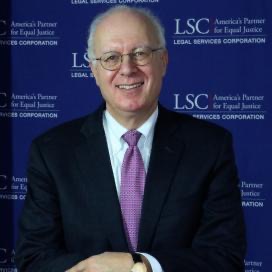 Ronald S. Flagg was appointed President of the Legal Services Corporation effective February 20, 2020 and has served as Vice President for Legal Affairs and General Counsel since 2013. He previously practiced commercial and administrative litigation at Sidley Austin LLP for 31 years, 27 years as a partner. He chaired the firm's Committee on Pro Bono and Public Interest Law for more than a decade.
Flagg served as president of the District of Columbia Bar in 2010-2011 and currently serves as Chair of the Bar's Pro Bono Task Force. He presently also chairs the board of the National Veterans Legal Services Program. He has also served as Chair of the District of Columbia Bar Pro Bono Committee, Chair of the Board of the AARP Legal Counsel for the Elderly, as a member of the American Bar Association's House of Delegates, on LSC's Pro Bono Task Force, and as a member of the Board of the Washington Lawyers' Committee for Civil Rights and Urban Affairs, the Board of the District of Columbia Access to Justice Foundation, and the District of Columbia Judicial Nomination Commission.