Talk Justice: Episode Thirty Seven
Image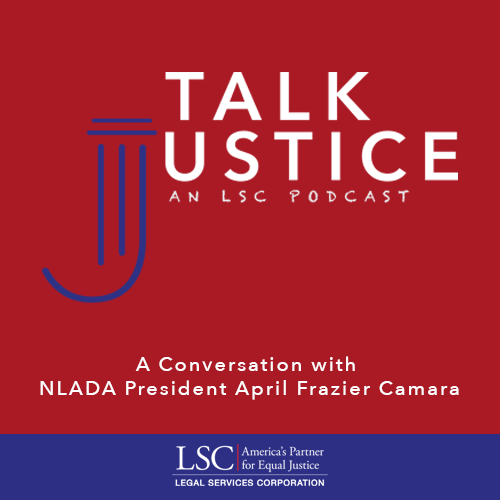 A Conversation with NLADA President April Frazier Camara
Newly appointed National Legal Aid & Defender Association (NLADA) President and CEO April Frazier Camara shares her goals for the NLADA and the personal history that led her to advocate for access to justice.  
Guest Speaker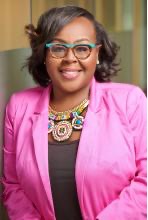 April serves as President & CEO of NLADA. She has been a champion for equal justice for two decades. A graduate of Howard School of Law, she worked as a public defender in her hometown of Memphis, Tennessee and at the Public Defender Service (PDS) for the District of Columbia before joining NLADA. She has been a part of the NLADA leadership team for the past five years, most recently serving as Vice President for Strategic Alliances & Innovation and prior to that Chief of Lifelong Learning. She is a co-founder of NLADA's newest section, the Black Public Defender Association (BPDA), which aims to increase diversity, equity and inclusion in public defense and promote racial equity in criminal legal systems.  As the 2020 Chair of the American Bar Association's influential Criminal Justice Section, she led the adoption of important ABA policy on race equity and prosecution, raising the age for juvenile prosecutions, reparations, abolition of private prisons, and other complex criminal legal issues. In addition to her J.D. from Howard University, she holds a B.A. in from Tennessee State University.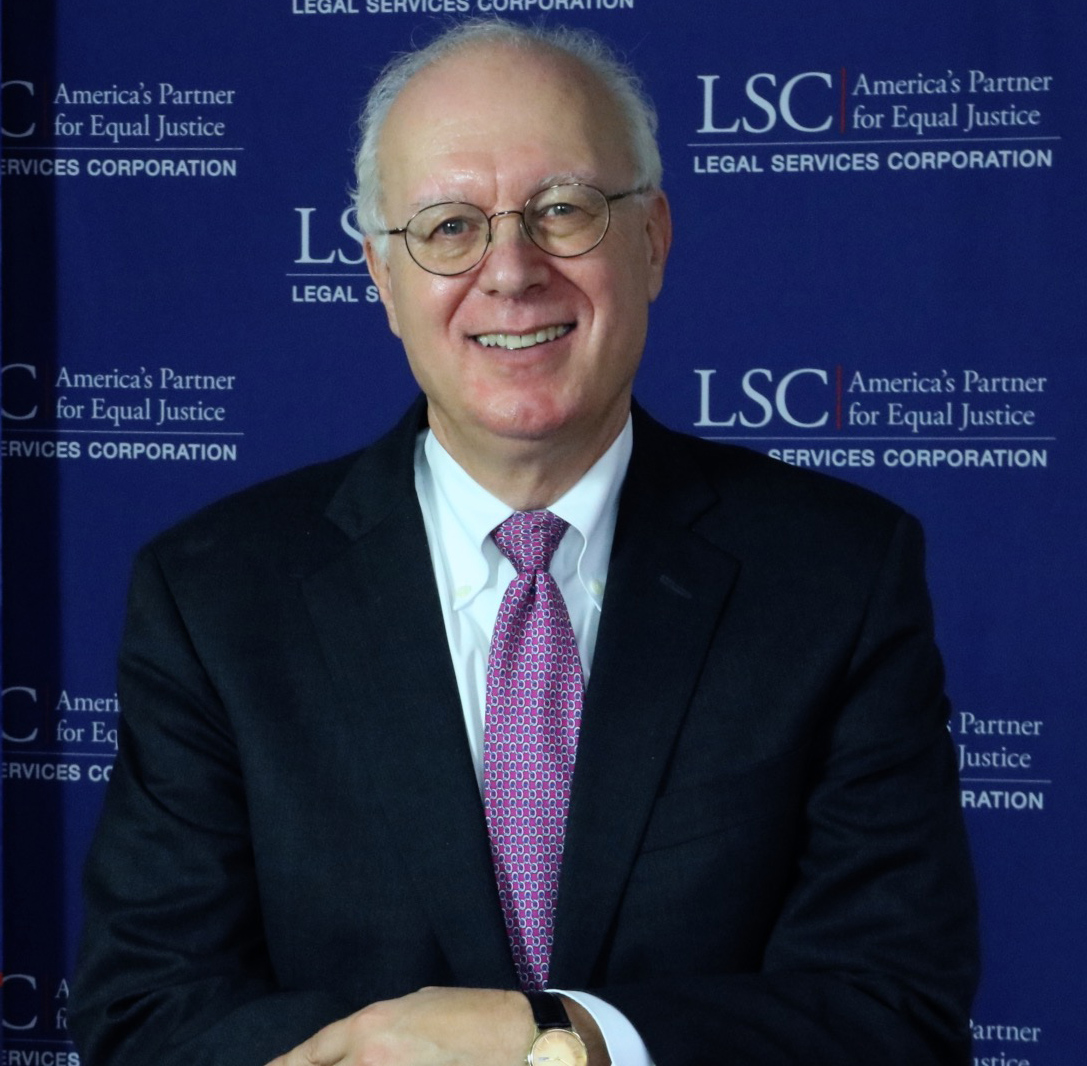 Ronald S. Flagg was appointed President of Legal Services Corporation effective February 20, 2020, and previously served as Vice President for Legal Affairs and General Counsel since 2013. He previously practiced commercial and administrative litigation at Sidley Austin LLP for 31 years, 27 years as a partner. He chaired the firm's Committee on Pro Bono and Public Interest Law for more than a decade.
Flagg served as president of the District of Columbia Bar in 2010-2011 and currently serves as Chair of the Bar's Pro Bono Task Force and on the Board of the DC Bar Foundation. He previously also services as Chair of the Board of the National Veterans Legal Services Program, Chair of the District of Columbia Bar Pro Bono Center, Chair of the Board of the AARP Legal Counsel for the Elderly, and as a member of the American Bar Association's House of Delegates, the Board of the Washington Lawyer's Committee for Civil Rights and Urban Affairs, and the District of Columbia Judicial Nomination Commission.
Flagg graduated with honors from the University of Chicago and cum laude from Harvard Law School. He began his career as a law clerk to Judge Myron L. Gordon, U.S. District Court of the Eastern District of Wisconsin and as attorney-advisor in the United States Department of Justice, Office of Intelligence Policy.