Talk Justice: Episode Thirty One
Image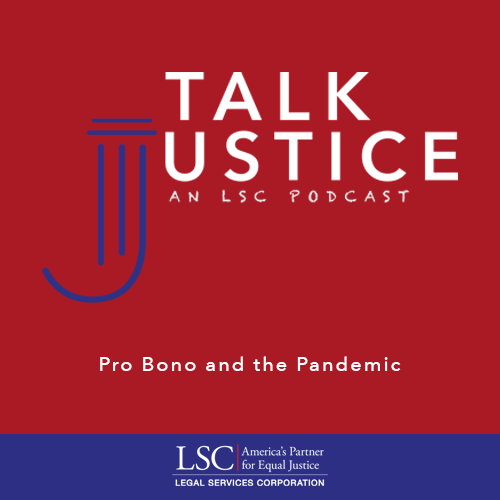 Pro Bono and the Pandemic
The pandemic has changed the way pro bono legal services are delivered. A new report from the Association of Pro Bono Counsel examines the most positive developments and recommends which ones should be retained.
Guest Speakers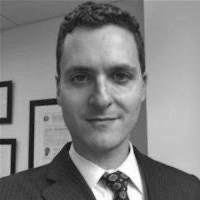 Adam Heintz is Legal Services NYC's Director of Pro Bono. Adam creates and manages pro bono projects that focus on the essential civil legal needs of low-income New Yorkers, including housing, immigration, education, consumer, and benefits. He works with nearly 100 large law firms and corporations to serve thousands of low income clients each year. Adam is also a founding member of the Public Interest Pro Bono Association (PIPBA), and he speaks frequently at national conferences about pro bono.
Prior to joining LSNYC, Adam spent six years as a litigation associate at Morrison & Foerster, LLP, where he maintained an active pro bono docket. He clerked for the Hon. Cheryl L. Pollak, in the United States District Court, Eastern District of New York. He has served on the Pro Bono Advisory Council for New York Lawyers for the Public Interest. Adam is also a founding member of the Brooklyn Family Defense Project's Associate Advisory Board. Previously, Mr. Heintz was employed as the HIV-Related Violence Program Coordinator at the New York City Gay and Lesbian Anti-Violence Project. Mr. Heintz received his B.A. from Oberlin College, and J.D. from NYU Law School.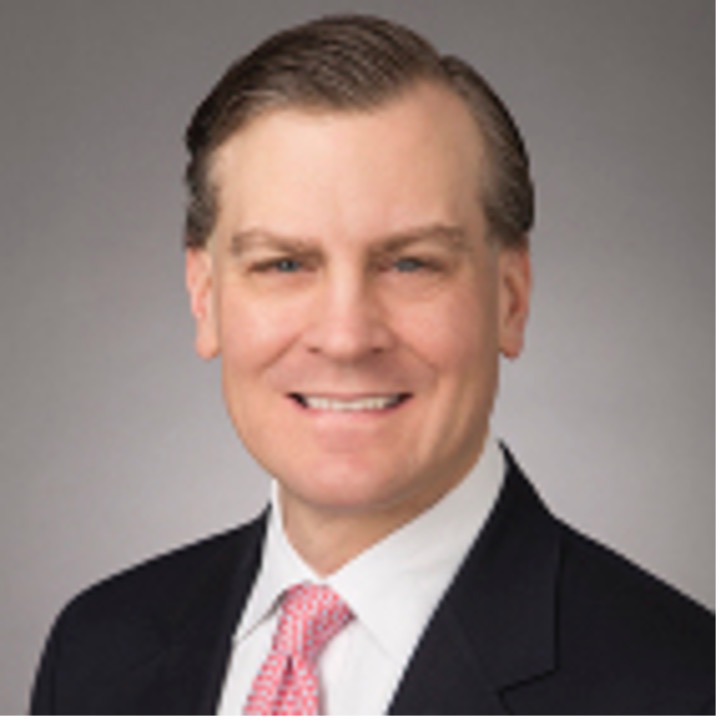 Steven Schulman is a partner with Akin Gump Strauss Hauer & Feld LLP where he leads the firm's pro bono practice and maintains a substantive practice in many areas of public interest law, including human rights, immigration, assistance to military personnel and poverty law matters. He has handled dozens of asylum and other immigration cases, with a particular emphasis on complex matters, such as those involving the application of terrorism-related grounds of inadmissibility. He joined the firm in 2006 as its first full-time pro bono partner, and he has seen participation in the pro bono practice increase substantially in every office and across every practice group. The firm's lawyers now devote an average of more than 100 hours annually to pro bono client matters.
Moderator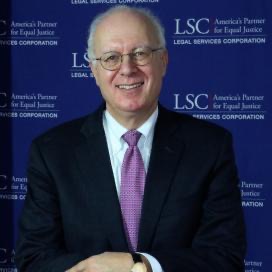 Ronald S. Flagg was appointed President of Legal Services Corporation effective February 20, 2020, and previously served as Vice President for Legal Affairs and General Counsel since 2013. He previously practiced commercial and administrative litigation at Sidley Austin LLP for 31 years, 27 years as a partner. He chaired the firm's Committee on Pro Bono and Public Interest Law for more than a decade. 
Flagg served as president of the District of Columbia Bar in 2010-2011 and currently serves as Chair of the Bar's Pro Bono Task Force and on the Board of the DC Bar Foundation. He previously also services as Chair of the Board of the National Veterans Legal Services Program, Chair of the District of Columbia Bar Pro Bono Center, Chair of the Board of the AARP Legal Counsel for the Elderly, and as a member of the American Bar Association's House of Delegates, the Board of the Washington Lawyer's Committee for Civil Rights and Urban Affairs, and the District of Columbia Judicial Nomination Commission. 
Flagg graduated with honors from the University of Chicago and cum laude from Harvard Law School. He began his career as a law clerk to Judge Myron L. Gordon, U.S. District Court of the Eastern District of Wisconsin and as attorney-advisor in the United States Department of Justice, Office of Intelligence Policy.