Talk Justice: Episode Thirty Five
Image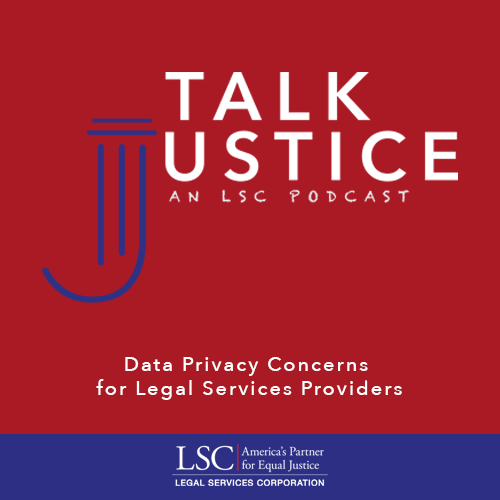 Data Privacy Concerns for Legal Services Providers
Data security and legal experts discuss data privacy concerns for legal services providers on the latest episode of LSC's "Talk Justice" podcast.
Guest Speakers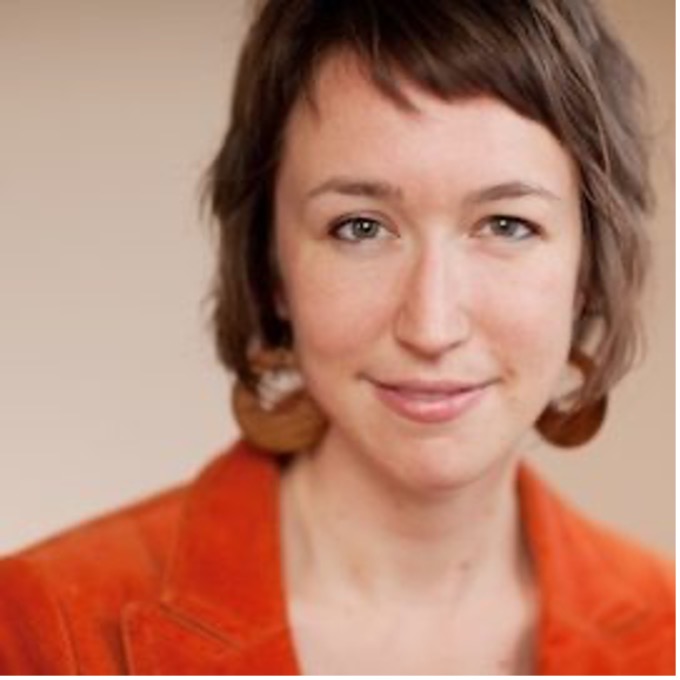 Shauna Dillavou is a security innovator, weaving together her experiences in intelligence, free speech, technology, and trauma. She heads Security Positive, a digital security consulting firm for women. In 2013, she founded CommunityRED to support free speech in closed societies. Her security career began in 2008 as an open-source intelligence analyst and has continued as a 2009 National Security Education Program Boren Fellow, and a 2016 Truman National Security Political Partner. She writes on security in governance, trauma and technology, and regularly comments on security practices in her blog, Safe Spaces.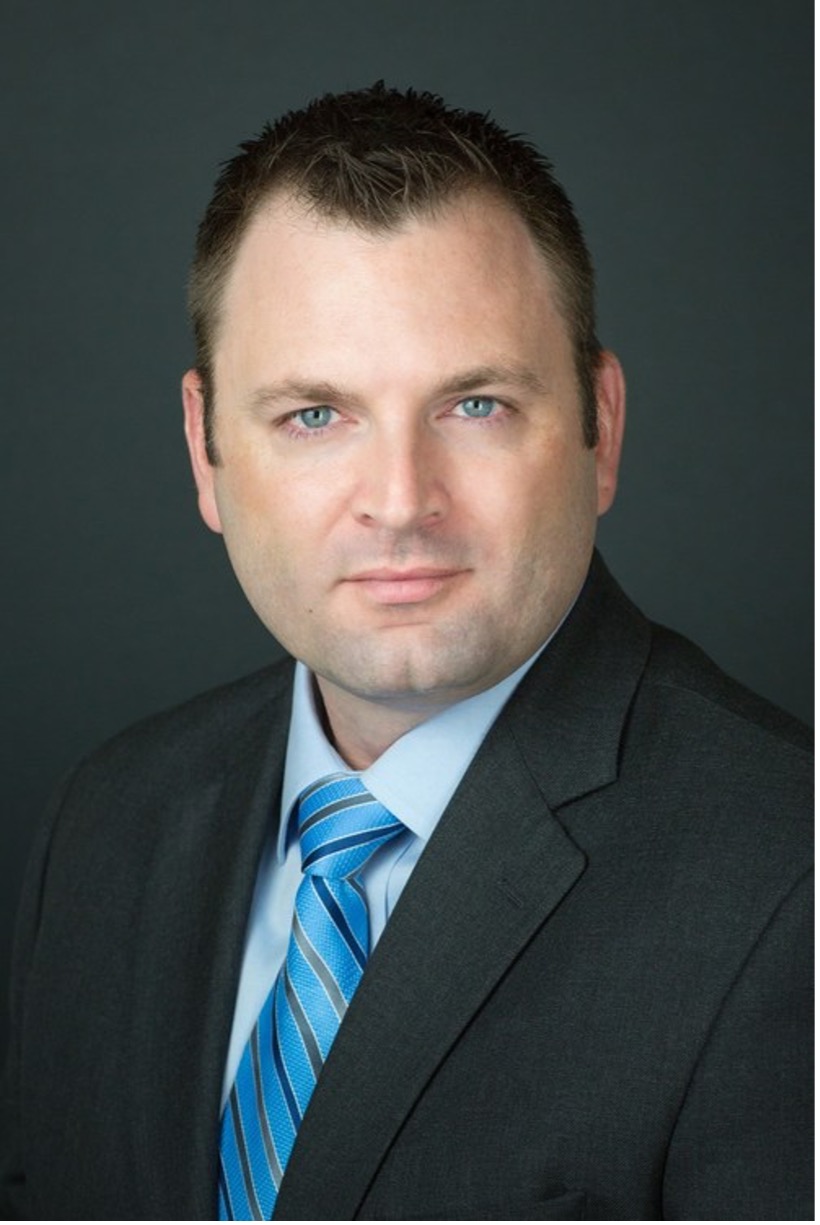 A legal professional and military veteran, Jeff Harvey has worked in the legal service field for nearly a decade. He was most recently serving as the Chief Program Officer of Community Legal Services of Mid-Florida, responsible for all client services and implementation of projects that support the board's strategic plan within the firm.  Jeff has spent 10 years on active duty with the 101st Airborne Division and has served for the last 10 years in the Florida Army National Guard, currently serving as a Battalion Commander.  During his service, he has had four deployments to Afghanistan and Iraq and has served the State of Florida in response to Hurricanes Irma, Michael, and Dorian. His unit has also been actively involved in the State's response to the COVID-19 pandemic.
While in the Army, Jeff completed his Master's in Human Development and Leadership at Murray State University and finished multiple tours of duty in Iraq and Afghanistan, leading hundreds of combat missions without loss of life.  Jeff graduated with his Juris Doctor from Stetson University College of Law in 2012. Jeff's law career has also been marked with service and leadership.  He founded the Justice Fred Karl Veterans Scholarship Endowment to aid veterans in their pursuit of a law degree at Stetson University College of Law. He also co-organized The Veterans Law Institute, providing pro bono legal services to Veterans throughout Florida. In 2019, Jeff was named 'Veteran of Influence' by the Orlando Business Journal.
Following a period in private practice, Jeff returned to service coming to CLSMF as the Director of Operations in 2015, progressing to the Chief Program Officer. During his tenure, he has led the firm successfully through growth, leadership and organizational changes.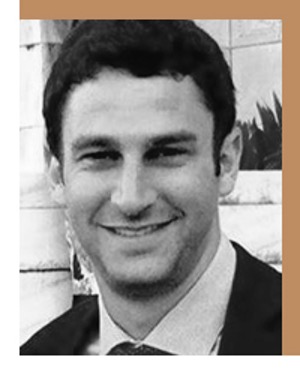 Zach Zarnow has focused his career on increasing access to justice. After graduating from Brandeis University, Zach spent two years in Eastern Ukraine as a Peace Corps Community Development Volunteer, where he developed civil society networks, established social enterprises, and created anti-corruption initiatives. This experience drove him to enroll at American University's Washington College of Law, where he focused his studies on access to justice, human rights, and legal empowerment. Both during and after law school he held fellowships and positions with the American Bar Association's Rule of Law Initiative, the Open Society Foundations, Public Justice, the American Association for Justice, and the Council for Court Excellence. In addition, Zach is the co-creator and a co-host of Tiny Chats—offering free, digestible, and creative short-form educational videos on topics about access to justice.
As a Principal Court Management Consultant with the National Center for State Courts, Mr. Zarnow is working on national-level initiatives to increase access to justice, including working with various court systems to improve the experience of self-represented litigants through process improvement, technological innovation, and system change. Prior to joining NCSC, Zach was the Program Director at the Illinois Equal Justice Foundation, where he ran the statewide grantmaking and program evaluation of legal aid organizations.
Moderator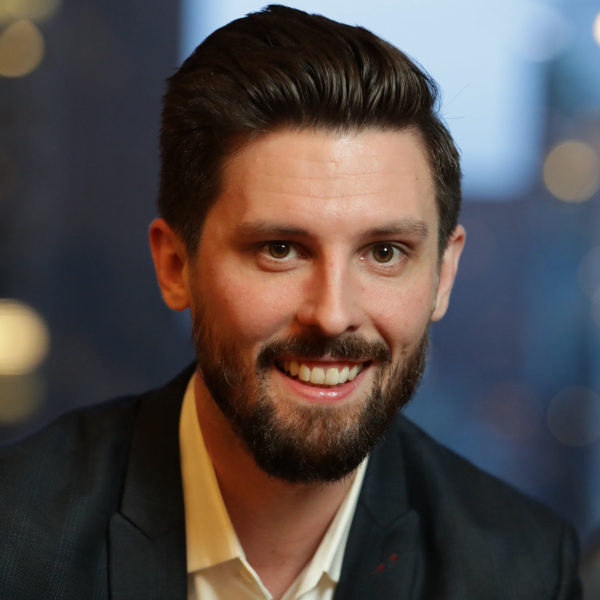 Jason Tashea is a member of LSC's Emerging Leaders Council and writes about the intersection of technology, policy, and law. He is also the editor of the JusticeTech Download newsletter.