Talk Justice: Episode Eleven
Image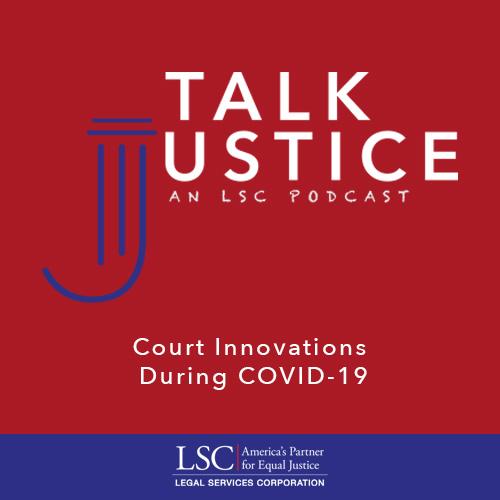 Court Innovations During COVID-19
In this episode of Talk Justice, LSC Board Vice Chair Father Pius Pietrzyk discusses court innovations with Rita H. Blandino, director of the D.C. Court's Domestic Violence Division, and Paul Tuttle, assistant clerk for the Massachusetts Court of Appeals. The speakers describe the many challenges COVID-19 poses to the justice system and to low-income Americans with legal problems. They share details on how their courts have leveraged technology and partnerships to meet these challenges head on.
Featured Speakers
RitaBlandino.jpg
Image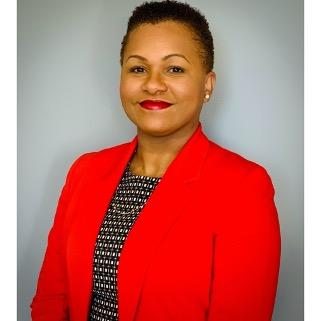 Rita H. Blandino
Rita H. Blandino is the Director of the Domestic Violence Division of the District of Columbia Courts where she oversees the operations of the Clerk's Office and manages civil and criminal domestic violence matters. She has led several initiatives to enhance access to justice including various technological advancements to improve services in the Courts. She was instrumental in the launch of Forms Help Online document assembly project, which provided online access to Court forms to litigants and attorneys. In addition, Rita created the D.C. Courts Electronic Check-In System to reduce wait times in the courtrooms as well as improve efficiency and internal communication between Judges, clerks, and attorneys. In September 2020, The American Legal Tech Awards recognized Rita's use of technological innovation to enhance access to justice in the judicial system by selecting her as an Individual Category Award Winner. Rita holds a Bachelor of Arts in Philosophy, Politics, and Law from the State University of New York at Binghamton and a Master of Public Administration from George Mason University.
Paul Tuttle.png
Image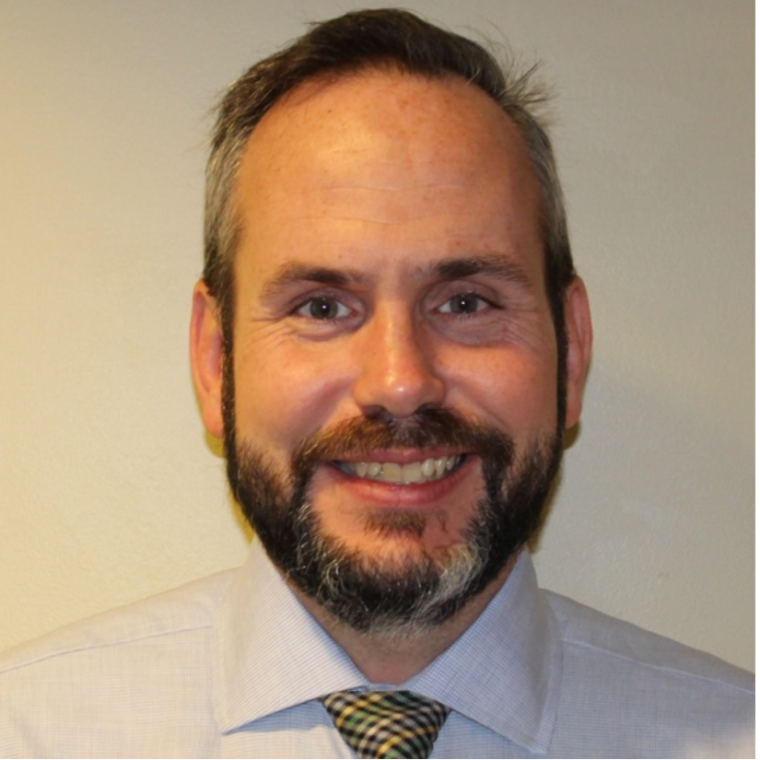 Paul Tuttle
Paul Tuttle is a graduate of Boston University School of Law. He is an assistant clerk at the intermediary state appellate court for Massachusetts. Immediately before joining the clerk's office, Paul served as an assistant general counsel for a state executive agency. Since becoming assistant clerk, he has given numerous presentations for lawyers, trial court staff, clerks, and judges on various topics related to appellate procedure, many related to appellate review of evictions.
Moderator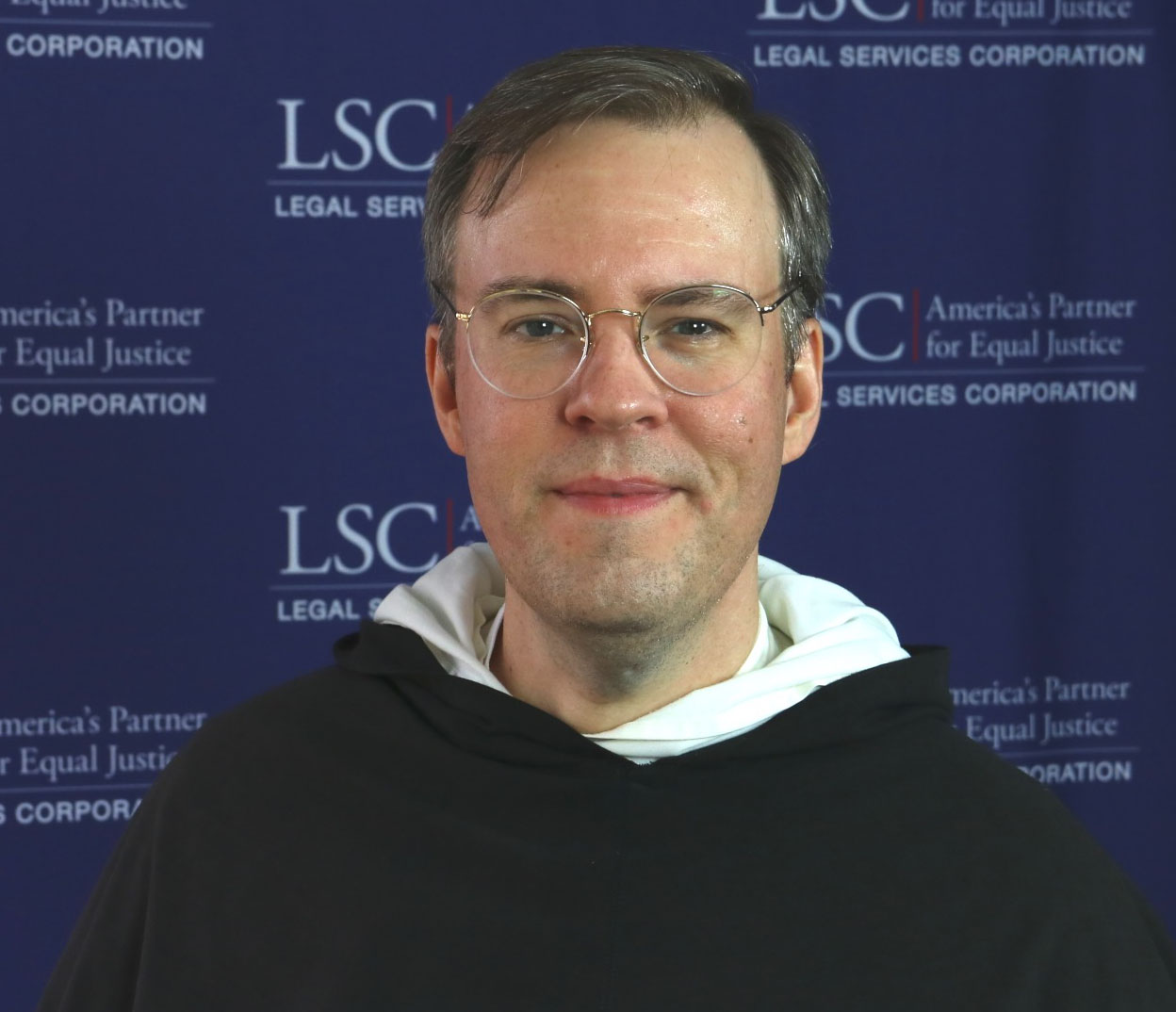 Father Pius Pietrzyk is a priest of the Order of Preachers (the "Dominicans")​. He ​currently serves as the Chairman of the Department of Pastoral Studies and as Assistant Professor of Canon Law at St. Patrick Seminary in Menlo Park, CA. He previously served as editor of the Angelicum journal, the scholarly journal of the Pontifical University of St. Thomas Aquinas.
He was ordained to the priesthood on May 23, 2008, after having entered the novitiate for the Dominican Province of St. Joseph in 2002.​ Fr. Pius has ​​a License in Theology (STL) from the Pontifical Faculty of the Immaculate Conception​ ​(Washington, DC) ​a​nd a Doctoral Degree in Canon Law (JCD) from the Pontifical University of St. Thomas Aquinas (Rome).
Prior to entering the Dominican Order, he worked for three years in the Corporate and Securities practice of Sidley Austin LLP in Chicago.​ ​He ​obtained his​ ​​law degree​ ​(JD) from the University of Chicago.