Talk Justice: Episode Nineteen
Image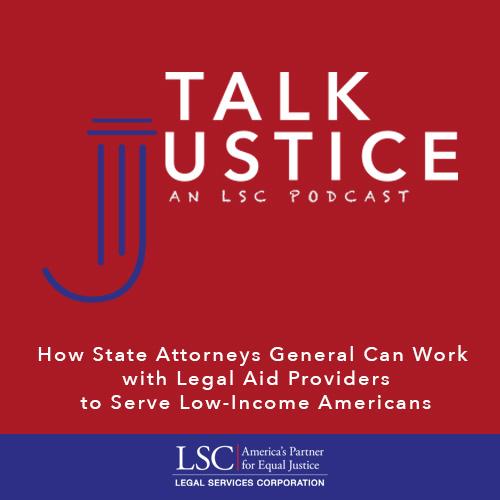 How State Attorneys General Can Work with Legal Aid Providers to Serve Low-Income Americans
Five Attorneys General discuss civil justice initiatives in their jurisdictions and how they can work more effectively work with legal aid providers to help low-income Americans.
Featured Speakers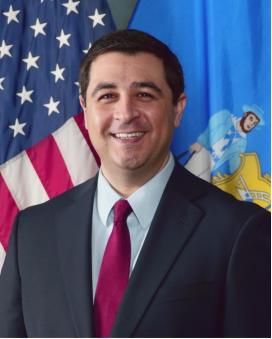 Joshua Kaul, Attorney General of Wisconsin
Josh Kaul was sworn in as Wisconsin's 45th Attorney General on January 7, 2019. Josh's top priority is public safety. Under his leadership, the Wisconsin Department of Justice has worked to combat the opioid epidemic and the increasing use of meth in Wisconsin, to make our schools and communities safer from gun violence, and to pass legislation designed to prevent Wisconsin from having another backlog of untested sexual assault kits. Josh is also committed to fighting for clean and safe drinking water and against climate change and to protecting the rights of Wisconsinites. 
Josh served as a federal prosecutor in Baltimore, where he prosecuted murderers, gang members, and drug traffickers. After moving back home to Wisconsin, he worked to protect our right to vote, going to court to challenge restrictions on voting. 
Josh grew up in Oshkosh and Fond du Lac. He went to college at Yale, majoring in history and economics and graduating with honors. He then attended Stanford Law School, where he served as President of the Stanford Law Review. 
Josh lives in Madison with his wife, Lindsey, and their two sons, Simon and Henry.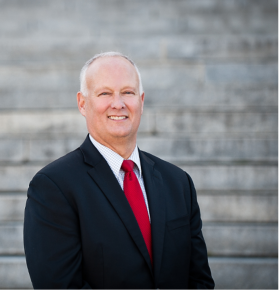 Doug Peterson, Attorney General of Nebraska
Elected as Nebraska's 32nd Attorney General in 2014, Doug Peterson has dedicated his career to being an advocate for Nebraskans both in state and federal court. 
Peterson was born in Columbus, Nebraska and grew up primarily in Lincoln. He graduated from the University of Nebraska with a business degree in 1981, and from Pepperdine University School of Law in 1985. Following law school, Mr. Peterson spent two years in North Platte, Nebraska, prosecuting both criminal and civil cases for the Lincoln County Attorney. From 1988 to 1990, he served as Assistant Attorney General to the Nebraska Attorney General's office, representing the State in employment law matters and tort litigation. In 1990, Peterson entered private practice, where he had the opportunity to advise and advocate for both individuals and businesses.
In his role as Attorney General, Peterson works closely with law enforcement agencies across the State to ensure that Nebraska communities are safe.  Peterson's office has supported strengthened legislation and enforcement in the areas of human trafficking, prosecution of child sexual assault and abuse, and consumer protection laws to safeguard all Nebraskans.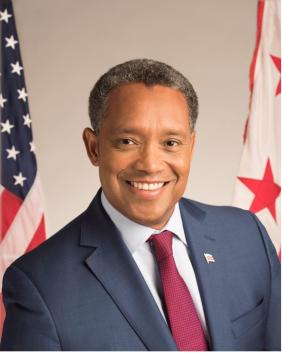 Karl Racine, Attorney General of the District of Columbia
Karl A. Racine was sworn in as the District of Columbia's first elected Attorney General in 2015 and was reelected to a second term in 2018. Attorney General Racine is honored to serve again and will use the next four years to expand work on priorities, including preserving affordable housing, employing evidence-based juvenile justice reforms, cracking down on slumlords, holding unscrupulous employers accountable for wage theft, and protecting consumers from scams and abusive business practices. He is also committed to making investments in new efforts to protect seniors and other vulnerable residents, interrupt violence in the District, address childhood trauma, and more.
Through his work as president of the bi-partisan National Association of Attorneys General and as Chair Emeritus of the Democratic Attorneys General Association's Executive Committee, Attorney General Racine also speaks out for D.C. autonomy at the national level and pushes back against federal government policies that harm District residents.
Attorney General Racine draws on over 25 years of legal and leadership experience in his work on behalf of District residents. Over the course of his career, he has worked at the D.C. Public Defender Service, where he represented District residents who could not afford a lawyer, served as Associate White House Counsel to President Bill Clinton, and worked on criminal cases and complex civil litigation at private firms. While in private practice, he was elected managing partner of his firm, Venable LLP, and became the first African-American managing partner of a top-100 American law firm.
Born in Haiti, Attorney General Racine came to the District at the age of three. He attended D.C. public schools, including Murch Elementary, Deal Junior High, and Wilson High, and graduated from St. John's College High School. He earned a B.A. from the University of Pennsylvania, where he was captain of the basketball team, and a J.D. from the University of Virginia School of Law, where he volunteered in a legal clinic supporting the rights of migrant farm workers. His commitment to equal justice was inspired by his parents, who fled authoritarian rule in Haiti to start a better life in the United States, and by the lawyers of the Civil Rights Movement, who used the law to make positive social change.

Outside of his official role, Attorney General Racine remains involved with a variety of causes, including youth literacy and mentoring. He lives in Ward 3.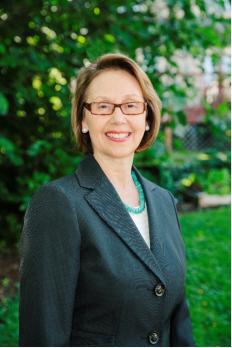 Ellen Rosenblum, Attorney General of Oregon
A former federal prosecutor and state trial and appellate judge, Ellen Rosenblum was first elected to a four-year term as Oregon's 17th Attorney General in November, 2012. She was re-elected to a second term in 2016 and to a third term in 2020. She is the first woman to serve as Oregon Attorney General. Her priorities include consumer protection and civil rights – advocating for and protecting Oregon's children, seniors, immigrants and crime victims and those saddled with education-related debt. She is committed to assisting district attorneys and local law enforcement in prosecuting elder abuse and complex crimes and has made crimes against children as well as consumer internet privacy high priorities.
Attorney General Rosenblum has been active in local and national organizations of lawyers, judges and attorneys general. She has served on the Executive Committee of the National Association of Attorneys General and she is a past Chair of the Conference of Western Attorneys General. She has served as Secretary of the American Bar Association and as Chair of the ABA Section of State & Local Government Law. She co-founded the section's Attorneys General and Department of Justice Issues Committee (AGDJ).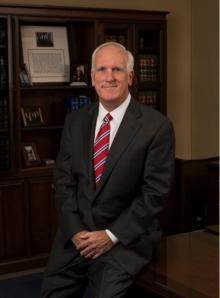 Herbert Slatery III, Attorney General of Tennessee
Herbert H. Slatery III was sworn in as Attorney General and Reporter for the State of Tennessee on October 1, 2014. He was appointed by the Supreme Court to serve an eight-year term.
As the chief legal officer of the state, General Slatery represents state officers and agencies through his staff of approximately 340 employees working in five offices across Tennessee.
General Slatery also has the authority to investigate and prosecute civil actions for environmental enforcement, antitrust violations, Medicaid fraud, and consumer fraud.  He is solely responsible for criminal appellate cases.
Under his direction, the Tennessee Attorney General's office is leading a nation-wide investigation into opioids manufacturers and distributors as well as filing suit against Purdue Pharma in Tennessee for the unlawful marketing and selling of opioids.
As Attorney General, he has also successfully defended the laws of the State in cases of federal encroachment including the U.S. Environmental Protection Agency's Waters of the United States Rule and a challenge to the way Tennessee counts votes in the controversial Amendment 1 case.
In addition to his duties as Attorney General, Slatery also serves the National Association of Attorneys General (NAAG) as Co-Chair of the Charities Committee and Co-Chair of the Finance Committee.
He has also served as chair of the Southern Region of Attorneys General, which stretches from Texas to Virginia.
Prior to his appointment as Attorney General and Reporter, General Slatery served as Counsel to Governor Bill Haslam from 2011-2014. In that role, he also advised on judicial appointments, coordinated the legal affairs of the executive branch, assisted in the development and implementation of legislation, and reviewed requests for executive clemency and extradition.
Before joining the Haslam Administration, General Slatery was in private practice in Knoxville, Tennessee with Egerton, McAfee, Armistead & Davis, P.C. for whom he served as President from 1998-2007, and Chairman from 2008 to January 2011. He practiced in the areas of finance (both private and local government), corporate governance, capital formation, real estate, and acquisitions and sales of businesses.
General Slatery is a Knoxville native. He holds a bachelor's degree from the University of Virginia and law degree from the University of Tennessee. He and his wife, Cary, have two children, Frances and Harrison, and in October of 2014 welcomed their first grandchild, Carter Elizabeth Slatery, into the family.
 Moderator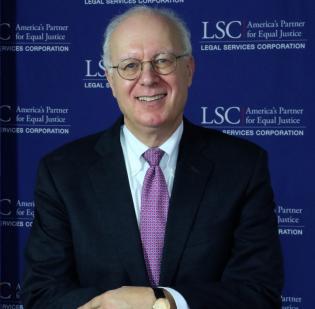 Ronald S. Flagg was appointed President of the Legal Services Corporation effective February 20, 2020 and has served as Vice President for Legal Affairs and General Counsel since 2013. He previously practiced commercial and administrative litigation at Sidley Austin LLP for 31 years, 27 years as a partner. He chaired the firm's Committee on Pro Bono and Public Interest Law for more than a decade.
Flagg served as president of the District of Columbia Bar in 2010-2011 and currently serves as Chair of the Bar's Pro Bono Task Force. He presently also chairs the board of the National Veterans Legal Services Program. He has also served as Chair of the District of Columbia Bar Pro Bono Committee, Chair of the Board of the AARP Legal Counsel for the Elderly, as a member of the American Bar Association's House of Delegates, on LSC's Pro Bono Task Force, and as a member of the Board of the Washington Lawyers' Committee for Civil Rights and Urban Affairs, the Board of the District of Columbia Access to Justice Foundation, and the District of Columbia Judicial Nomination Commission.